The Descendants of Tarakona
Welcome to the Descendants of Tarakona Wiki.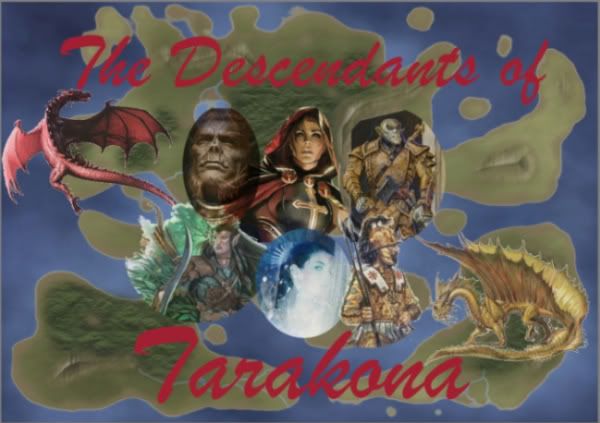 A better introduction will be available later, but here are some quick links to get you started!
Character Information and Biographies.
The Guild Hall, complete with a map, and ever growing descriptions of our characters' rooms and living space.
Learn the story of our adventures.
The Descendants of Tarakona
The Descendants of Tarakona
marcbyrne
Peterm
cprados
Ardjuna
The_Wizard
pip2009
Ogryn1
SaintNietzsche